Need something special that can't be found anywhere else? We make custom jewelry to fit your needs and we will work with you to create a beautiful finished piece. If you can dream it, we can make it a reality.
A special occasion calls for a special ring. Stop by our showroom to look through our extensive collection of beautiful engagement rings. We will work with you to find the perfect diamond to give that special someone.
Nothing completes your big day like the perfect ring. Wedding rings are so much more than just jewelry – they represent so much about the couple. We can help you to find the perfect wedding ring, bands and set to suit your style.
We pride ourselves on having the latest and greatest variety of designer rings and accessories available in Sherwood Park. We have a large stock of Charriol, SteelX, Maserati and Sherwood Sparkle in store and ready for you to take home.
Whether you love vintage jewelry for the stories or the style, we have an extensive collection of beautiful and unique pieces that will leave you breathless! Our staff will guide you through our collection and help you find what you want.
The perfect necklace can boost an outfit from a casual look to evening attire. We have a large and gorgeous collection of necklaces that vary in length and style so you can find a necklace that fits with any outfit or occasion.
Hoop earrings, stud earrings, drop earrings, dangle earrings, and more! Whichever style of earring that you're looking for, we have it in store. Our helpful staff will also give you the best tips and tricks to keep your earrings clean and maintained.
With more styles, sizes and brands of bracelets in stock, come in to the store and try them all on without any pressure. Our helpful staff will help you find the perfect bracelet for your needs, occasion, outfit or gift! 
As a timepiece or a showstopper, we have plenty of options to choose from. If it's classic, modern, vintage, or a custom made watch, we can help you keep it in perfect condition through maintenance and watch repairs.
In 1984 we opened our the doors to Gem Gallerie Jewellers in Sherwood Park Mall and grew to 8 stores all with the same philosophy. We had a contest to name our store and Gem Gallerie Jewellers was chosen as our name. "You dream it, we can make it" though this expression is outdated, it has always been our mission and vision to be able to please our customers by giving them exactly what they want in their jewelry. If we quote a piece, our master goldsmiths will take the concept and create a model for customer approval. We stick to our pricing and produce quality products to last many lifetimes. We have over 7,000 traditional and custom molds of very unique styles and can make anything from silver, white, yellow, rose and even green gold, platinum and mount whatever stone(s) are required. Our master goldsmiths have worked in the industry all their lives and have learned their craft as artists and goldsmiths from the very best teachers in Europe and Asia.
Our jewelry master craftsmen and goldsmiths have been in the industry for many years. They are qualified to work in any metal and karat of gold, including platinum and silver. They take great pride in meeting the clients needs regardless how complicated. Most pieces are either hand crafted or use the "lost wax" casting method right on the premises. Most finished pieces are one-of-a-kind beauties to be treasured and passed along for generations to come.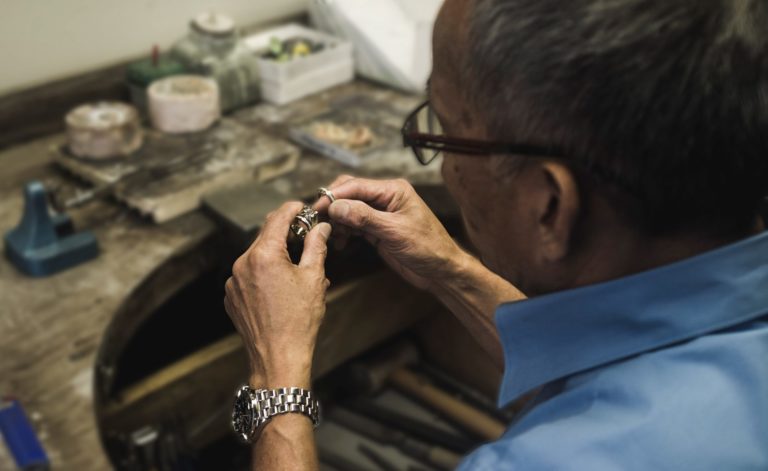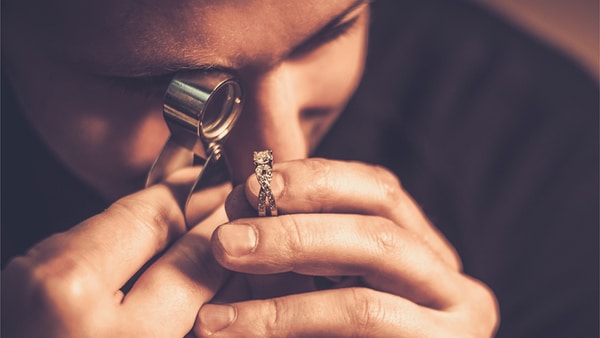 Contact us today & start your custom jewelry project