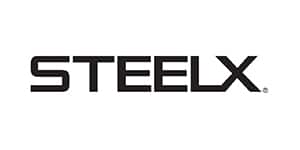 Indulge in the fascinating world of stainless steel where diversity joins with luxury and affordability. Inspired by a world where rules do not exist, STEELX allows you to be yourself and express your confidence with style. Praised for its strength, durability, and sleek appearance, stainless steel is the metal of choice for those wanting the sophistication of precious metals.
Urban and edgy, the STEELX collection for both men and women incorporates leathers, sparkling crystals, natural and semi-precious stones, reflecting true cutting-edge technology that exudes quality.
The Gem Gallerie is a SteelX retailer.
With so many options, styles and sizes to choose from, we make sure that we have the best in store selection of all our products. Visit us today and see for yourself. 
We're always working to get you exactly the piece you want. Contact us today to talk about the special order and custom jewellery options we have available.